What are people saying about Oakley?
Carolina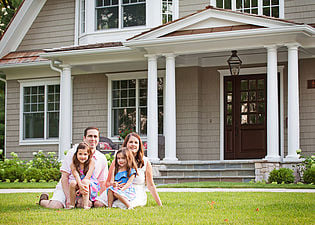 Carolina
There are no words to describe how happy we are to have chosen Oakley Home Builders to build the home of our dreams. Their work has exceeded our expectations. Even outside contractors who come in are impressed with the level of their skill. Our home was completed 3 months ahead of time and the process was incredibly smooth - and fun! I just wanted everyone to know how thankful we are for them and their team.
Kim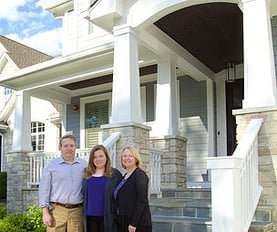 Kim
Many people questioned our decision to build, and some were downright negative. Without reservation, I can state it was the best decision we have ever made. I don't know that I would say that if it wasn't an Oakley Home. The Oakley team made the process as easy and enjoyable as possible. Every aspect of the house represents my family and myself. The Oakley team always made suggestions based on our situation, our goals and our style. My husband's favorite place is the family room, but I can't decide if mine is the family room or the kitchen. The beauty of the kitchen cabinets is beyond words, and I feel surrounded by their warmth every time I am cooking. The family room is the heart of the home. The construction schedule was spot on. We were in the house a week early! It sounds corny, but it is really true. I have never loved any of my previous houses, but this house is a forever home
Sherry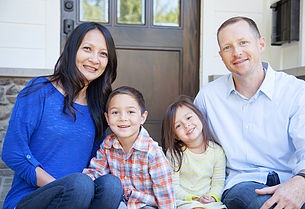 Sherry
Our design experience with Oakley was excellent! Building a home while relocating from out of state seemed like a daunting task, however, the constant communication from the Oakley team made it an easy process. We covered a lot in our meetings and our appointments were efficient. Even though I knew Oakley had multiple projects going on, to me, it seemed like they were just building our house. We were able to move in ahead of schedule, which I understand is very rare when it comes to building. Oakley would always let us know which choices would keep us within budget and help us come up with creative ways to stay within budget in one area if we went over in another. There were no surprises as we were sent reports on a consistent basis. Finally, all of our design questions were addressed quickly and they would welcome suggestions or alternative ideas when I wasn't sure about something. Ryan was able to show us many houses during the design phase, which speaks volumes to the great relationships they have with their past and current clients.
Nick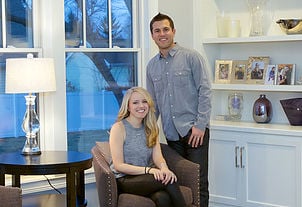 Nick
For the past 2 years we have been looking for a lot in Glen Ellyn that would fit the needs of our growing family. Our goal was to build from the ground up; however, the Oakley Home on Taylor was too hard to pass up! Besides the perfect location, what sold us was the honesty and vision of Ryan & Steve. We were able to trust them from the beginning which made the building process that much easier. The entire experience was great from beginning to end. We really appreciated the honest feedback on what & what not to do when making selections. It was apparent that Oakley was focused on building a home that made sense for our family versus how much money they could make.
Juliet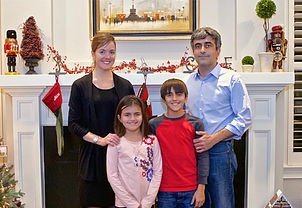 Juliet
I have had a very positive experience with Oakley! The entire process was surprisingly smooth. I really appreciated the guidance they provided with selections, as well as their willingness to accommodate any special requests I made. I also appreciated their flexibility with my busy schedule. The house was done ahead of schedule, which was wonderful! They were also very transparent about the budget and made me aware if my selections put me over budget- no ugly surprises at all. The home is beautiful and the quality of the workmanship is superb.
Steve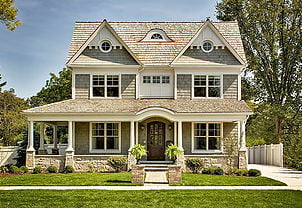 Steve
They [Ryan & Steve] have counseled us well on where we could spend less money and get the same or better results. They are very good at getting the most "bang for the buck"...Ryan and Steve have been great at helping us get the highest quality and "character" possible for the price we are paying.
Dawn McKenna – Coldwell Banker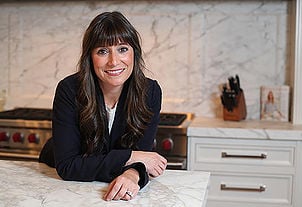 Dawn McKenna – Coldwell Banker
I have represented several builders over the past 8 years and very few compare to Oakley Home Builders. Our partnership has flourished due to their proven business model and attention to customer service. OHB delivers an incredible home product that is truly a great value for the money. Their homes are filled with architectural accents and gorgeous design elements. I look forward to our continued partnership and enjoy the opportunity to work with Oakley Home Builders.
Jeff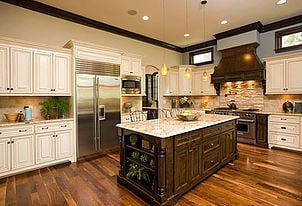 Jeff
The experience with OHB has been superb. They have been honest, responsive, and always on point with my project. What I like about the experience so far is the attention to detail and follow-up to questions I have. They listen to what ideas you have before trying to tell you what they think. It feels more like collaboration through the process so far, and they treat your money like it is their own. They don't recommend spending money without good reason.
John & Zoe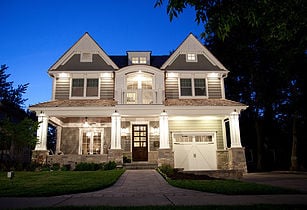 John & Zoe
There is not enough we can say or do to reflect our appreciation of your work. From day one you have made us feel like your only client and have produced a house that is beyond what we even expected. Most people live in multiple homes this day in age, buying and selling looking to capitalize on the market conditions. Know for us, this is our family home, ­ a home that we never really thought was a possibility but now is one we are humbled and proud to make memories and grow old in. You all are a fabric in making this become reality. ­ I truly hope you all continue to be rewarded for your amazing work and the company continues to be what you have built and more. It was a true blessing we found Oakley and had the opportunity to work with you all - thank you for all you have done and continue to do.
Brian & Lisa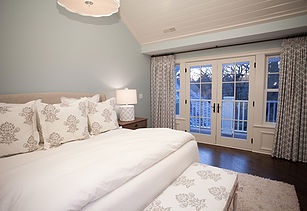 Brian & Lisa
Working with Steve, Ryan and the entire Oakley Home Builders team was truly a positive experience from start to finish. Oakley Home Builders not only kept our project on schedule and on budget but Steve and Ryan were able to identify potential issues before hand and always had a plan inlace that more than satisfied our needs. The level of personal attention Steve and Ryan paid to our house was one of the most impressive showcases of customer service we have ever experienced. Our new home has added to our quality of life in ways that we could never have imagined and we recommend Oakley Home Builders with the highest level of confidence.