Many of our clients come to us ready to build a custom home, but don't yet have a property or lot identified to build on. In fact, often times they are feeling frustruated because they are missing out on lots - properties sell before they even hear about them. Sound familiar? This is something we can advise and help with so that our inside info can directly benefit you. Here are 3 things Oakley can do to help you find a lot to build your new construction home on:
1.
Check out our currently available properties:
At any given time we have a few spec homes and vacant/teardown properties that are for sale directly through us. Depending on the specific property, we identified an incredible lot and snapped it up because we knew it is a fantastic backdrop for a custom build. In other cases, we completed a build on the lot and the finished home is for sale. You can always check in to this page on our site to see what is readily available for purchase or customization. Alternately, you can check out our specific town pages if you know you're narrowed in on a specific town or neighborhood, as these properties are listed there too. These lots and properties are the cream of the crop - incredible locations, often oversized parcels of land, and located in sought after neighborhoods with great schools. This is a great place to start your search.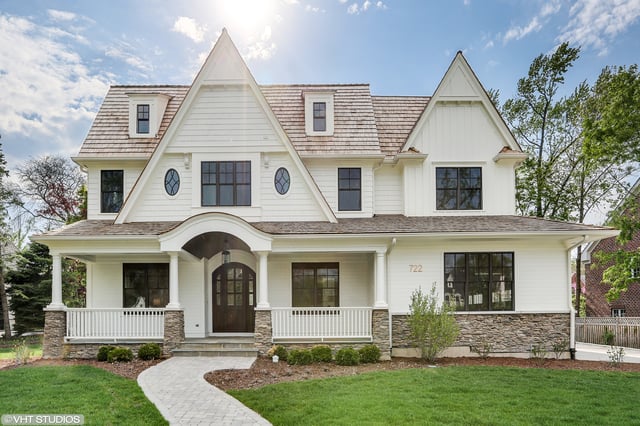 2. Leverage our list of A+ lots: Checked our available properties page and nothing is jumping out at you? That's ok - there's plenty more out there. As a premier home builder in the area we're fortunate to have many people reach out to us with private lot listings in towns like Western Springs, Hinsdale, Clarendon Hills, Downers Grove, Elmhurst, Glen Ellyn and more. This essentially means the current owners give us a heads up that they have a lot to sell in case we ever have a client that would be a fit. We keep a running list of these properties by town and add any options we see on the MLS that look to be great options for a new construction property (good lot size, no flooding issues that would prohibit building, etc). After we've met with you and have a good understanding of your needs we can dig into this list and arm you wtih properties to consider. Having options is a good thing! If nothing on our list is a fit, we keep you on our list and alert you when a new property hits that fulfills your criteria.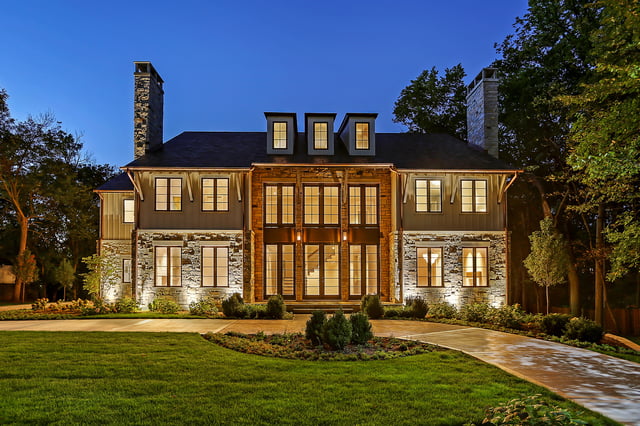 3. Work with a realtor: Many clients ask us if they need a realtor in order to find a lot. You don't need one as we can help with your search, advise on comps, submit an offer, and be a strong negotiator for you once you find your dream lot. But, there can be advantages to having a realtor working on your behalf too - especially if it is one with local market knowledge. If you choose to engage a realtor, we're happy to connect with them and create a strong team helping you out. As you identify a short list, you or your realtor can send us options for us to weigh in on. We also have great relationships with so many local realtors so please let us know if you ever need a referral here.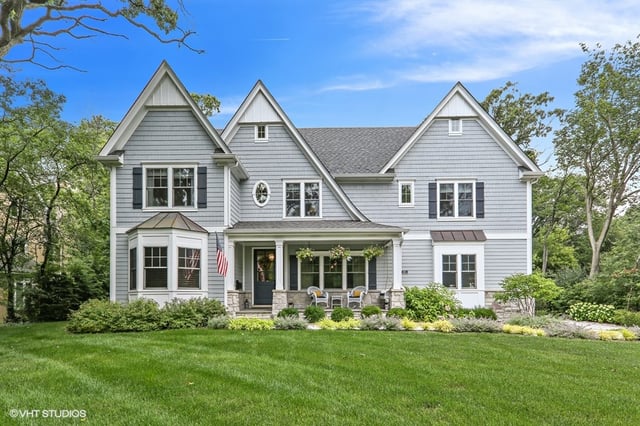 As you narrow in on a lot, it also may be helpful to have us walk the lot with you. Whether there's an existing home on the lot or if it's a vacant parcel of land, we know it can be hard to imagine what a brand new construction home can look like in that location. So we'll help you begin to envision how the property can be transformed and what can be done with that property. And because we've built nearly 150 homes, there's a high likliehood that we've build on a similar sized lot, so we can also share examples of what we've done on other properties.
Ready to move your search along? Give us a shout so we can talk about your project!