Making the most of space in homes has always been top of mind for us, but more than ever we are hearing people have new, more urgent needs for finding additional space in their homes. With more people working from home, children doing more learning from home and just more time spent at home in general - there's a been a quick shift in people thinking about how they use their homes.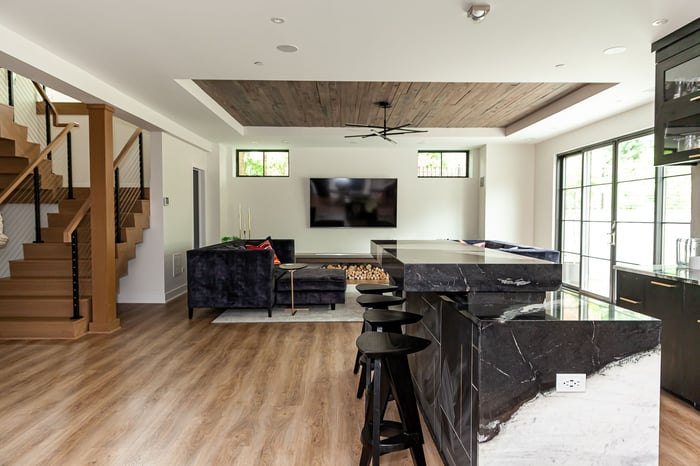 Timing: Tapping into unused space in unfinished basements is a great place to start when expanding finished space in your home. In the case of most unfinished basements, they are a blank canvas for personalizing in the way most valuable to each homeowner. But the best news is, with our process, you can easily have your space finished by winter if you kick off a project with us this fall. (Yup, you read that right!) We have a seamless process that takes roughly 8 weeks from start to finish. We get in and out so you can start enjoying your new basement before the worst of Chicago's winter sets in.
Inspiration: You know best what your home needs are - but here are a few ways clients have finished their basement spaces to ensure it's perfectly tailored to them:
Home Gyms: Flooring, mirrors and doors to mask the equipment are all great components of a solid workout room.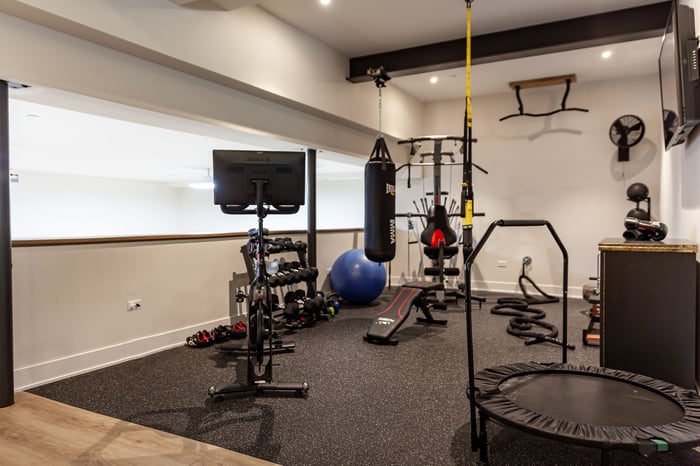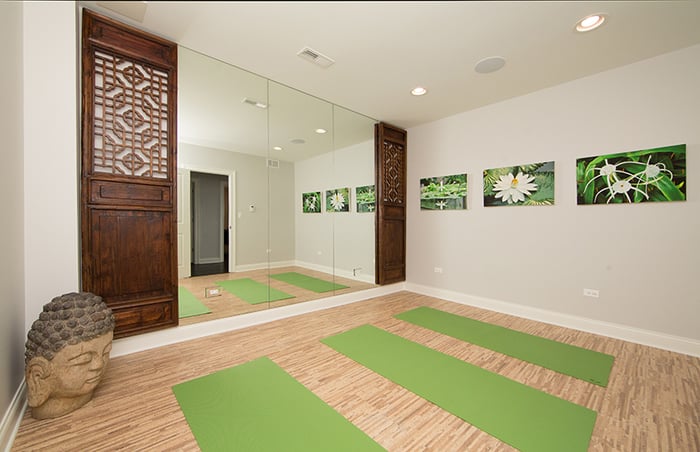 Basement bars: From wet bars to full bars, we've got the finishes that make it easy to opt for a night at home.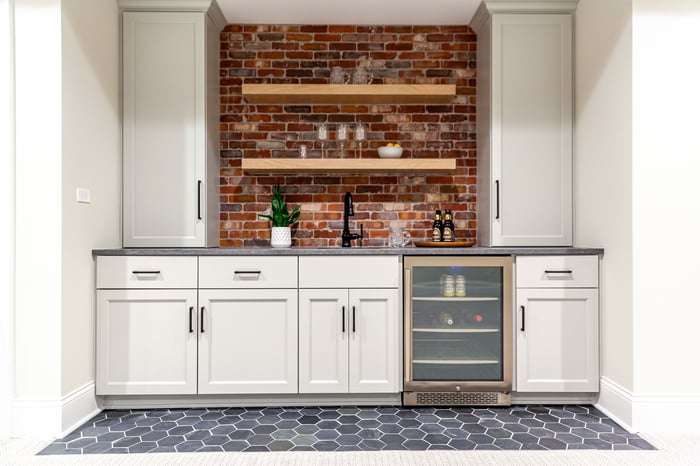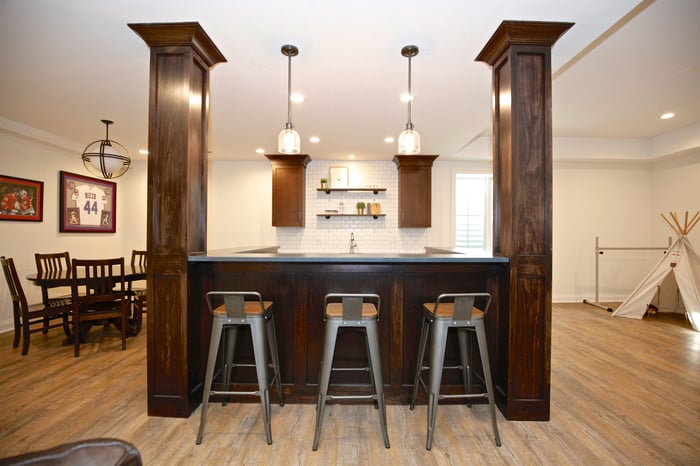 Guest bedrooms: With high ceilings and trim details that mirror upstairs bedrooms, your guests will love that their space feels welcoming and well-designed.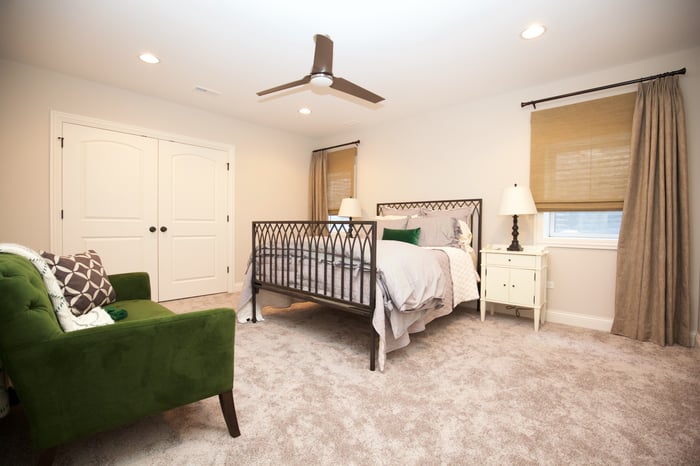 Pick a hobby, any hobby! Your wish is our command when it comes to bringing upscale recreation into your home - and oh boy are there some cool things you can do.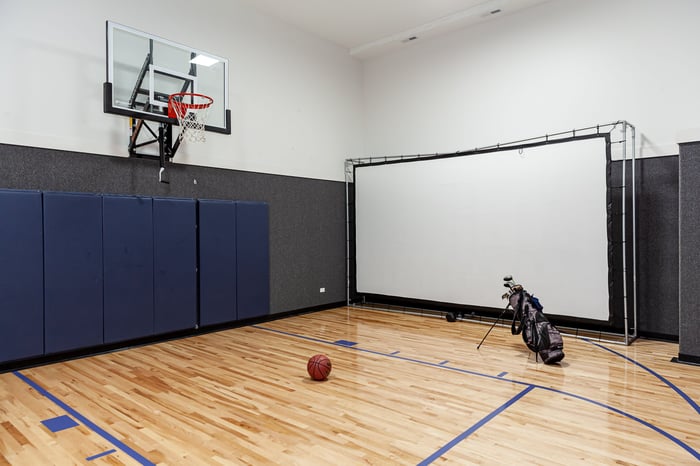 Sport Court with Golf Simulator Screen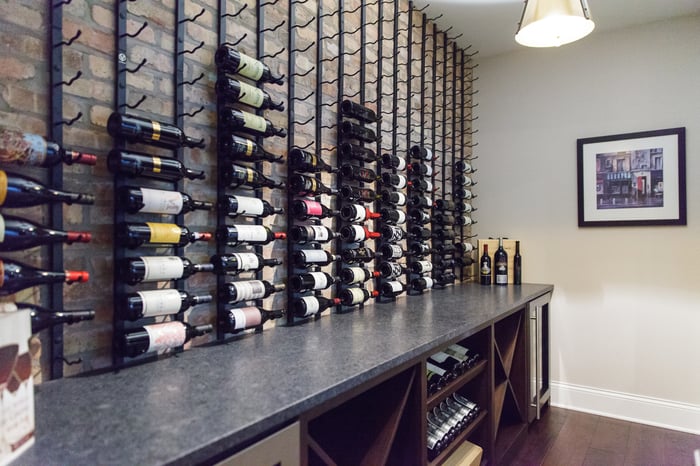 Wine Cellar and Tasting Room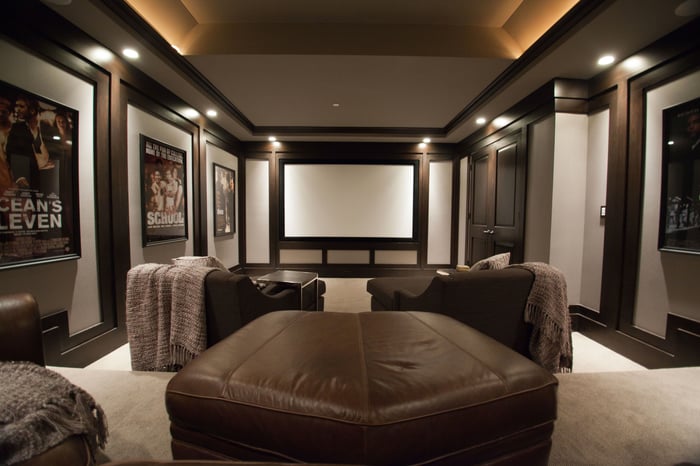 Movie Theater Room
Hang-Out Spaces: These casual spaces are a perfect spot to binge your favorite Netflix show or set up an epic game of Monopoly and just enjoy being together.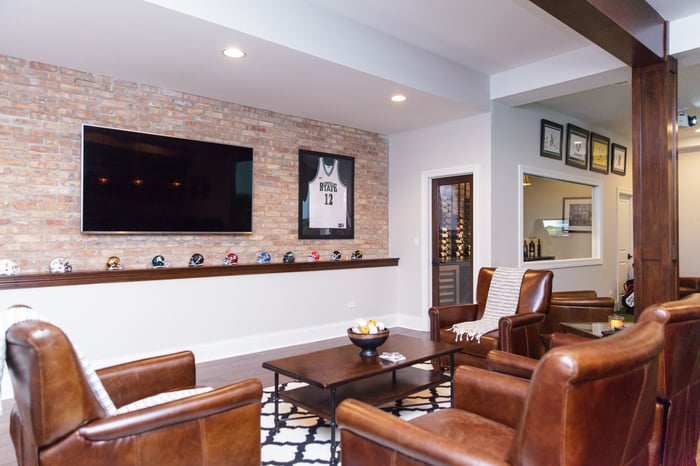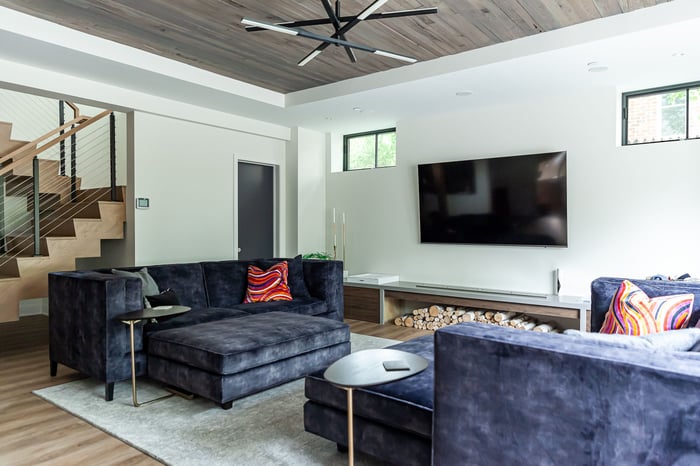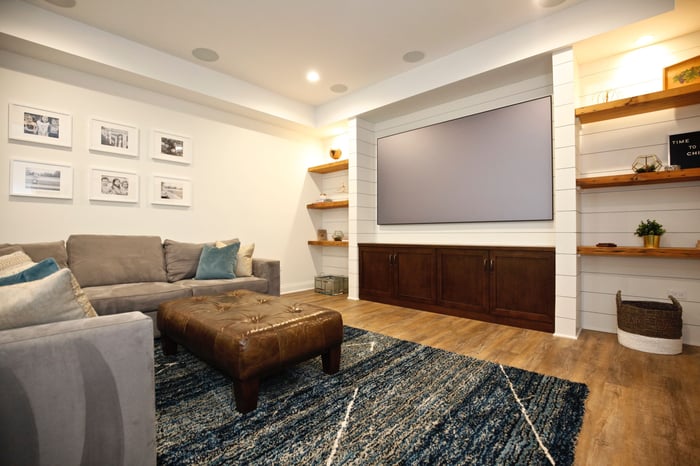 There's plenty more inspiration where this came from. Check out a more robust portfolio here:
Interested in exploring options for finishing your basement by this winter? Even if you're planning for a future project, feel free to reach out and we can help you start the process with appropriate information and next steps.
Basements aren't the only renovations we do. If you have larger needs for expanding or reimagining space, a whole-home renovation might be a fit for you.