It's project kickoff time! We're well underway on our latest Glen Ellyn custom build and are excited to share the details with you today.
INTRODUCING DUANE AVE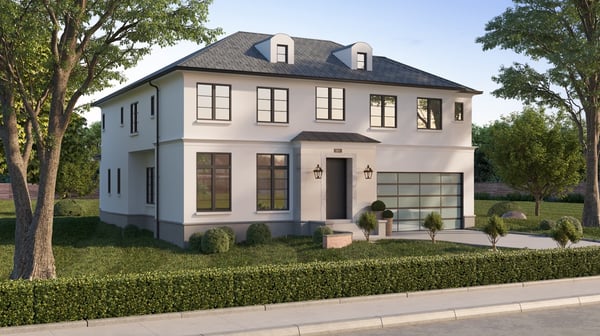 Making the leap from city to suburbs can feel daunting, but when the clients of this custom home approached us, they were ready to start planning to enjoy their last year as city dwellers. They were referred to us from a client that had completed two custom home projects with us. We explored a few suburb towns with them and narrowed in on Glen Ellyn for its access to Metra trains, vibrant downtown, great schools and overall charm. They were more than ready to purchase this lot when we approached them with it.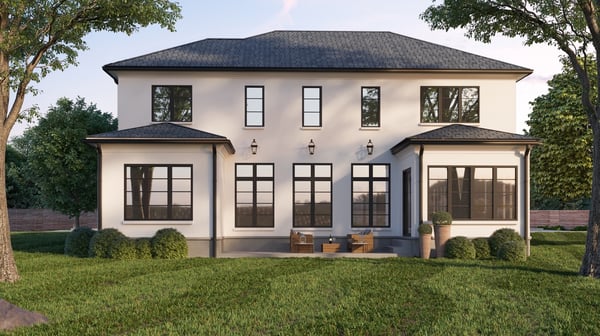 From there, we set out to design the home. The result of those architectural plans is this modern take on Mediterranean design. Clean lines with a sophisticated touch come to life with stucco, limestone accents, dark windows and gas lanterns. Infusing light into their home was an important goal, so the first floor features oversized windows with transoms. The first floor includes a guest suite, a butler's pantry with dramatic floor-to-ceiling windows and a vaulted breakfast nook. The second floor incorporates a curved balcony, a master suite spanning the entire back of the home and three additional en suite bedrooms. We think the sweetest spot of this new home just might be the back patio, which is nestled between the breakfast nook and guest suite, and will make for quite the cozy, private oasis.
We are thankful for the referrals that lead us to new clients like this and can't wait to get them into this beautiful new home later this year.
COMING SOON - ELMHURST NEW CONSTRUCTION
Between renovations and basement remodels, we've been busy in Elmhurst this year. Now we're excited to bring another custom home to this fantastic town. Details to come on this spec home but feel free to contact us in the meantime if you're interested in learning more about what we're planning at this fantastic Elmhurst location.
426 Washington Street
50x150
Blocks from downtown, the Prairie Path and Pioneer Park. Feeds into Hawthorne Elementary, Sandburg Middle School and York High School.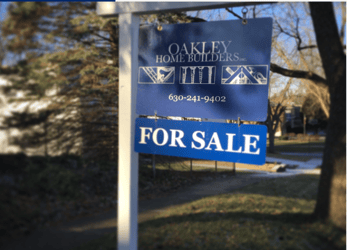 Interested in talking about your own custom home, renovation or finished basement project? Give us a shout!