Tis the season for making wish lists! If you're channeling your inner Susan from the holiday classic "Miracle on 34th" Street", a new home is top on your wish list. But what have you considered for this dream home? Maybe you always knew you wanted a coastal designed home, a home with a 3-car garage or just love the look of built in window seats. Have you captured all of these thoughts - Or are there things you haven't thought of yet?
Time to create your wish list. We're here to help make that wish list a little easier and a bit more focused with a new, free download.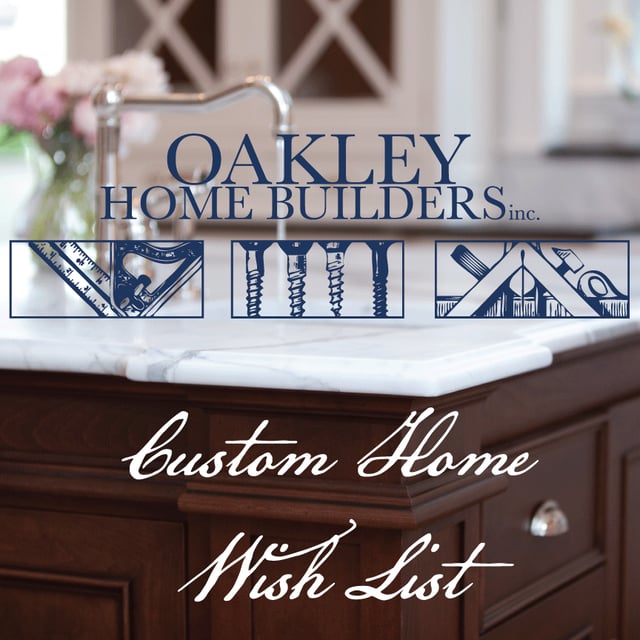 At times potential clients meet with us and express their apprehension at building a new construction home. Many people are concerned about the process becoming a full time job for them. You've got enough on your plate - and choosing to work with us means it's our job, not yours. One of the stages we've really worked to streamline is the selections process. Using a handful of set meetings combined with recommendations and guidance from our in-house architect and designer, we make sure you feel prepared to make the right decisions at the right time, and that someone (us!) is keeping an eye on how all of it comes together.
But, this is your custom home after all and we want to be sure it's a reflection of what you love and how you want your home to function. But diving straight into the world of Pinterest or Houzz for inspiration can quickly become overwhelming. So as you begin dreaming up your dream home, use the download we've created as guidance for what you can be considering. We'll have you thinking about:
Overall style
Building materials
Ideal floorplans and layouts
Rooms to include in your home
Finishes and interior features
This wish list is certainly not all inclusive, but after building nearly 150 custom homes, we can guarantee that thinking about these things will be a fantastic start in the right direction...and helps you formalize your personal wish list. This will allow us to return a detailed construction proposal to you - and allow you to feel prepared when various selection meetings occur.
Need inspiration? Check out our portfolio of home images here. We've got everything from home exteriors, to kitchens, baths and more.
Don't really have an opinion on some of these items? No worries. We're also here for that. We can help make suggestions for everything from a timeless exterior home style, functional architectural floorplan or stylish kitchen finishes and more!
Already know what you want and ready to dive into a custom build of your own? Fantastic! Give us a shout - we're happy to walk you through the process in a clear and helpful way!