Our business has been largely built on referrals and this latest project is no exception. This particular couple approached us to talk about their custom build after having been referred by a past client that custom built twice with us in Naperville. It helped that they already knew the Oakley quality and were able to hear about our smooth, predictable process from someone else. They were able to secure an oversized lot in a prime part of town (which is no small feat in Naperville) and the planning for their home begun.
INTRODUCING BENTON AVE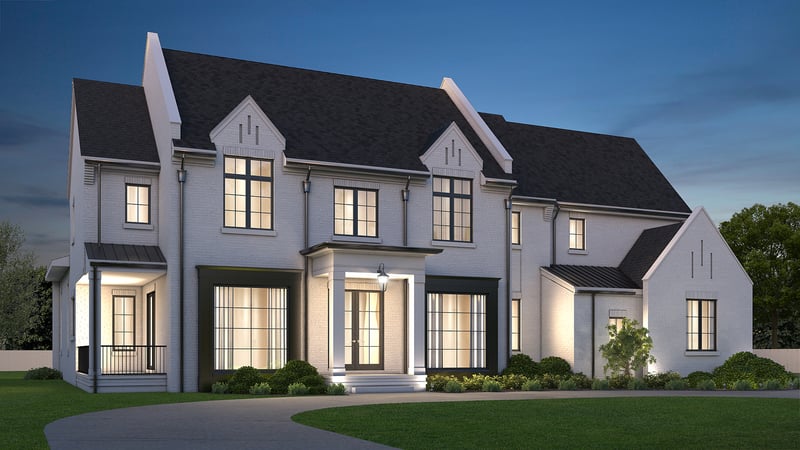 Right from the start, this client was armed with some beautiful inspiration images. During the design phase with our in-house architect and design team, the vision for this home evolved to a stunning all brick casual-traditional home with parapet gable and 4 car attached garage. So many special features are included that will not only make this home beautiful, but more importantly, will make it a home that is the perfect setting for some incredible memories with family and friends.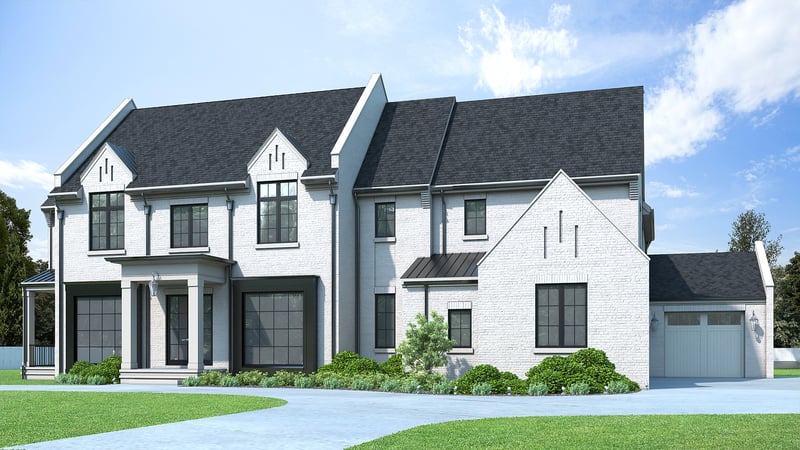 From inside the home, stunning elements await. A story and half family room with a vaulted ceiling is incorporated along with floor to ceiling windows that look to the backyard. The kitchen is centrally placed for ease in entertaining, while a scullery and butler's pantry are tucked out of sight, but well within reach for prepping, cleaning and storage. There is a breakfast nook, also with floor to ceiling windows, that opens to covered porch and open patio. You quickly get a sense of how the design anchors on what will happen outside - and for good reason. The backyard will include a pool that is sure to be a draw - but the cherry on top is absolutely the attached pool house. It's likely going to end up to be one sweet teen hangout that can double as a guest suite with its attached bath.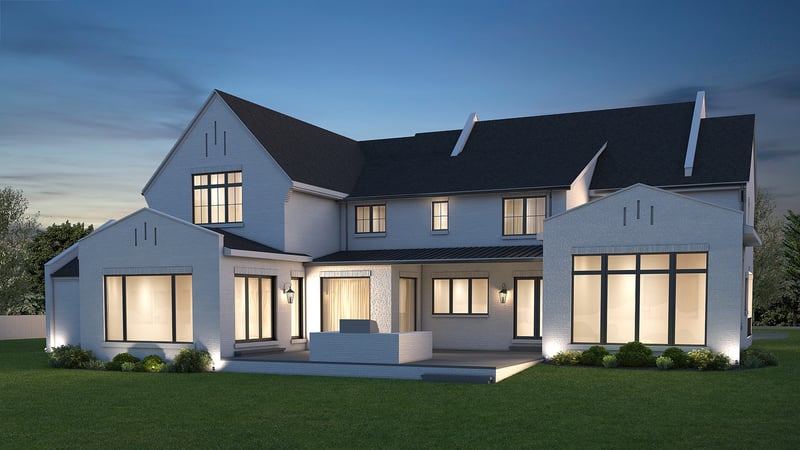 The home's resort-like feel isn't limited to what's happening outside. So much more awaits in the basement. Special features here include a sport court, golf simulator, bar, exercise room, wine storage and movie room. While Naperville itself is a town that offers so many great options for fun, we think this family is going to be hard pressed to want to leave this finished home - and we won't blame them! We look forward to sharing finished photos of this project and know it will inspire all of you in many ways!
Are you dreaming up your own family oasis? What special features would yours include? What style are you drawn to? Whether in the bustle of an in-town lot or a larger lot in a quiet area - we can help you find a property and design your dream home. Reach out any time to talk about how we can help.