Do you live in a neighborhood or area that you love, but aren't feeling the same love for your home?
Are you house hunting but only finding homes that are outdated or don't reflect your style?
If so, this information is right up your alley. If not - you'll still get to see some fun before and after photos - and who doesn't love those?! We've captured some recent Oakley renovations to show just how much a space can be transformed. In many cases, the changes don't have to be huge overhauls - but can sometimes be smaller shifts that go a long way in bringing a home's style up to date to make an old home feel brand new.
In this first renovation, you can see just how far small changes like an updated stain colors and paints, and painting cabinets can go. This family found an incredible home that had the space they wanted in a neighborhood they were focused on - but it didn't reflect their style. We came in to freshen up the entire home with some relatively minor changes that make for a major impact.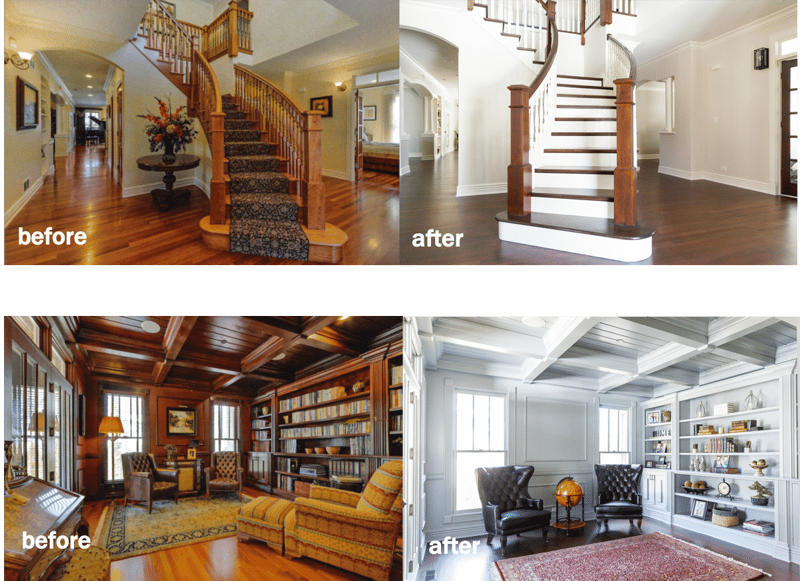 The end result leaves this home feeling brand new. And by bringing these refreshes to the entire home, it makes the style changes truly feel cohesive. The best part is, all of this work was done before they moved in, allowing them to settle in to their new home from the start.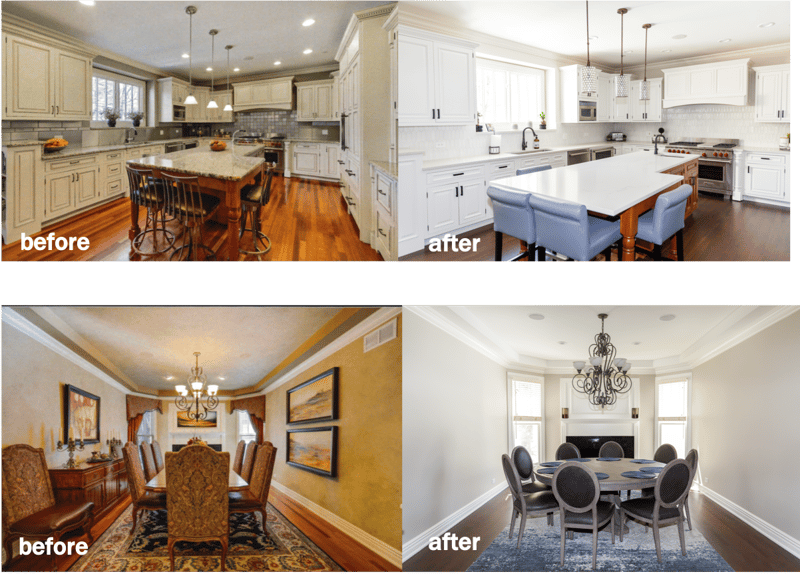 In this next renovation, many similar updates were made with paint, stains and finishes (and some incredible decor!). But here, we took the changes even further with the addition of shiplap walls, new storage and seating solutions from the mudroom to the kitchen and beyond. It was important to maintain the charm of the original house, but reflect the vision that the new homeowners had for their home.

Shiplap, a new fireplace surround and mantel combined with a lighter floor and complementary furniture takes this room from basic to beyond.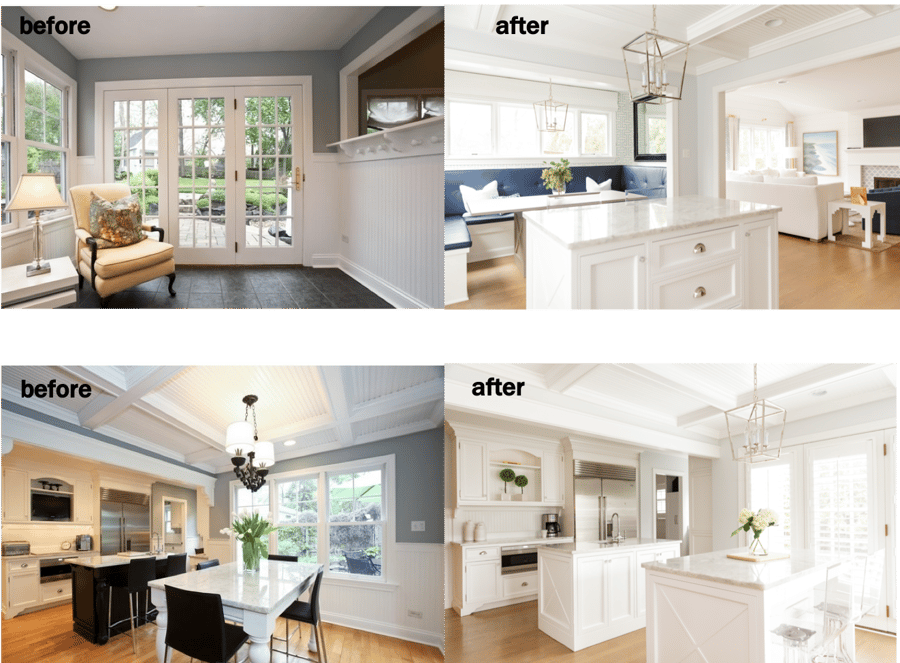 This home, like so many we see, had incredible bones and really good square footage. Our clients wanted to put their own touch on this home and they did that in spades! But we also focused on some economical choices on what to keep vs. what to redo. This balance allowed them to make wise investment choices throughout the home's remodel.

This is just a sneak peak of this home. If you'd like to see more you can actually walk through this one, as it will be a featured home on this year's 35th Annual Housewalk benefitting the Glen Ellyn Infant Welfare Society on the afternoon of Friday, May 10th.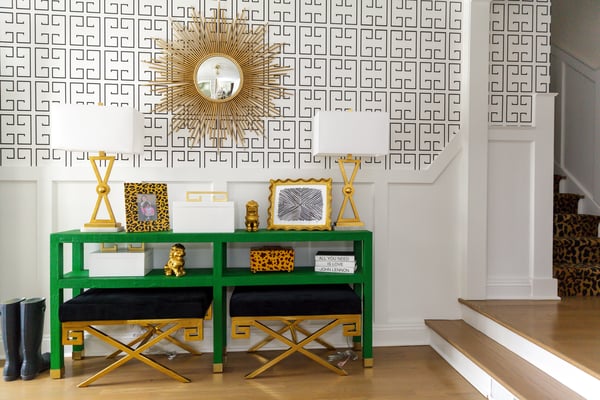 If you have a renovation project in your existing home or are considering purchasing a home to renovate, we're here to help. Here are some things to consider:
What are your complete project goals? The more you know upfront about what you want to accomplish, the better we can plan and estimate costs for you. If you're changing up one room, think about the impact it will have on other rooms (flooring, style, flow).
What are you comfortable investing in the project? Whether you have an amount budgeted or you're trying to avoid over-investing in your home, having a rough idea of what you'd like to put into a renovation allows us to advise on how to best accomplish your wish list and plan realistically for your project.
What is your timeline for getting these projects done? Are you hoping to complete a project prior to moving into a home or looking to break down a major project into two phases to accommodate your budget or how you use the space? Knowing this is another key component to planning your project wisely.
Will you need an architect for your project? If you're considering moving walls, adjusting rooflines, etc you'll likely need an architect. We have an in-house architect who can advise on, and execute, any architectural plan needs in a seamless way. With additional help from our on-staff designer, the entire Oakley team works together to ensure your remodel project is managed in the same, efficient manner as our new builds...and that they look just as great as a new home.
If you'd like to talk about a whole house renovation or a custom build, just give us a shout!