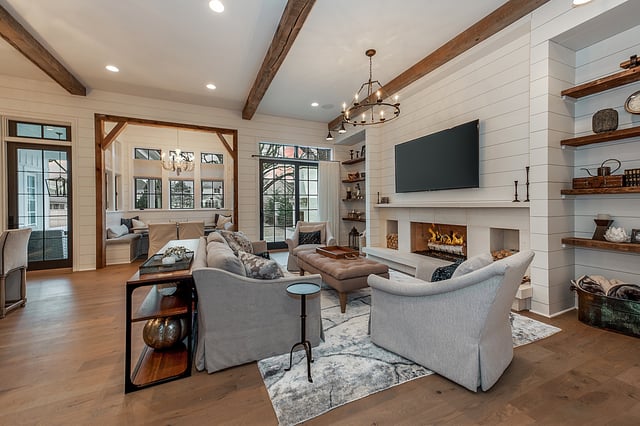 If you've tuned into HGTV (Hello - we're talking to you, Fixer Upper fans) or searched anything farmhouse related on Pinterest in the last few years, there's no escaping the hot interior design trend of Shiplap. This custom detail is definitely having it's moment! As we build homes and partner with our clients, we often see homeowners grappling to balance design trends while making sure their investment's aesthetic will stand the test of time. It's certainly fun to play with some design elements to liven up a space and put a personal stamp on the interior design, but understandably clients want to feel like the selections they are making now won't feel tired in a year or two.

With the innudantion of shiplap-love lately - we figured it was a great time to pause and share where we felt this trend falls. This is definitely a custom detail worth considering if it suits your style. Similar to wainscoting and beadboard, this added carpentry detail imbues a special touch to your space and can serve as a great accent piece. Here are just some of the recent ways we're seeing shiplap-inspired elements incorporated into our custom home designs:
Powder room walls painted a dramatic color
Airy foyers made for hanging out
Cozy breakfast nooks
Accents on venting hoods and islands reminiscent of shiplap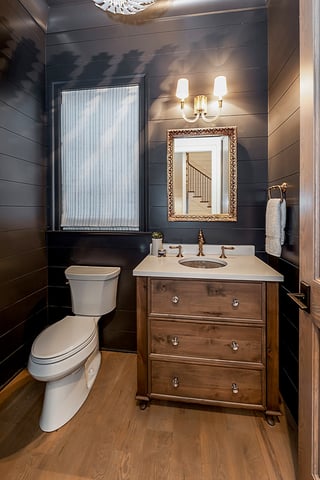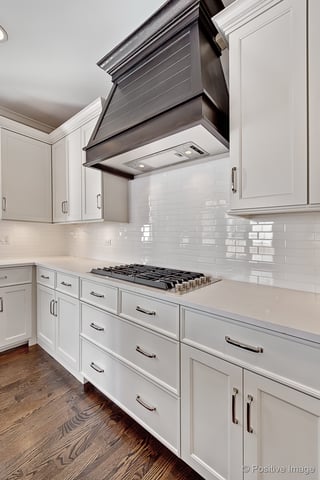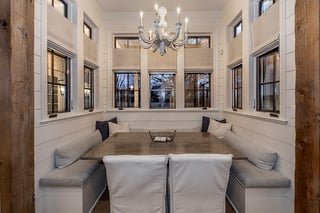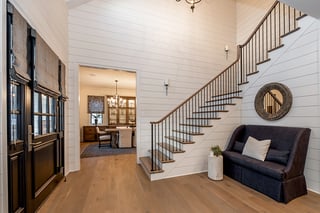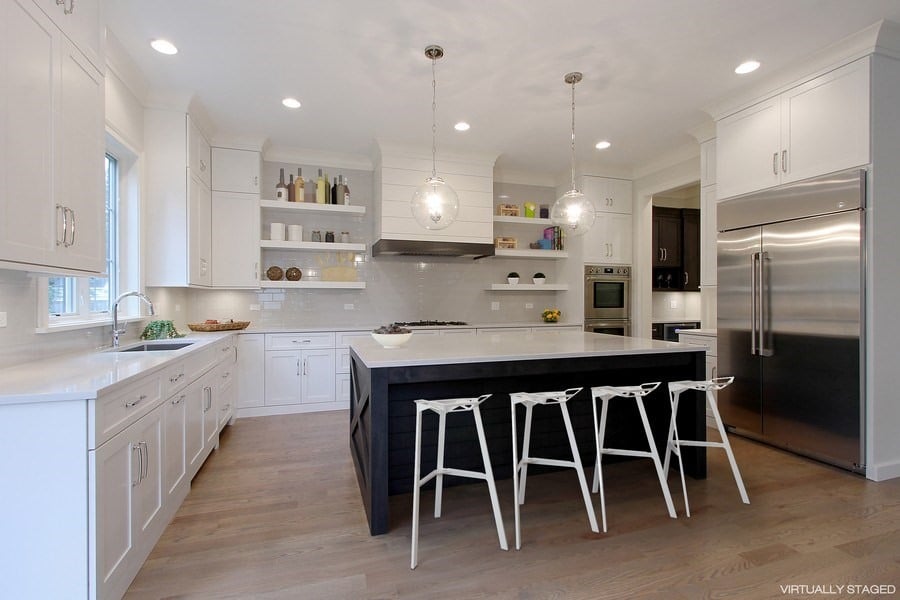 We're loving how a very traditional design element bourne from vintage farmhouses can be tweaked ever so slightly to feel rustic or sophisticated.
Are you #teamshiplap or is this a design element you'll pass on? Let us know in the comments!
Want to discuss ideas for custom details in your very own dream home?