If you're making the move from city to suburbs, as our recent clients did, you probably want to make that leap worth it. This latest Glen Ellyn new construction home does that and more; delivering a sophisticated style that has an urban sensibility but that also has the space, flow and function that a large suburb lot allows for. Set on a 60x221 lot just blocks from town, this 5 bedroom stucco home was designed with a beauty that wows in so many different ways. Inspired by Mediterranean design, but updated for a modern feel, this home is full of clean lines and lots of natural light. Check it out!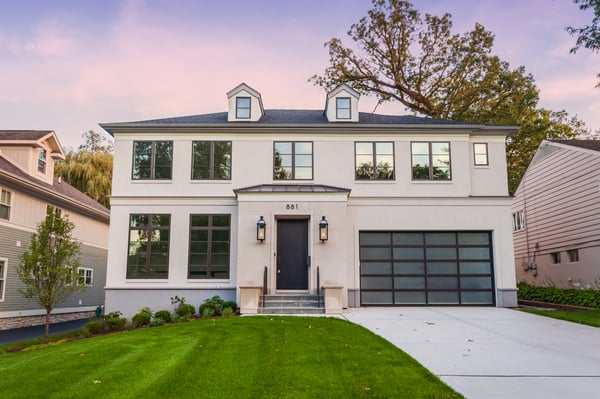 Gas lanterns flanking the front door greet guests and set the tone for the aesthetic that awaits inside.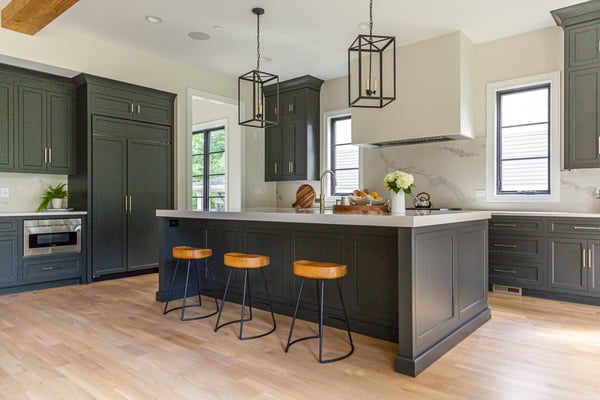 Interior lighting complements the exterior lighting, providing consistent style no matter where you are in this home.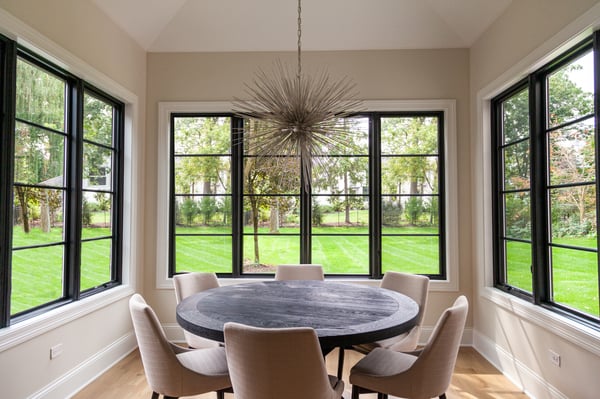 Oversized windows with a modern flair are present throughout this home - and who wouldn't want all that glass with a backyard view like that?!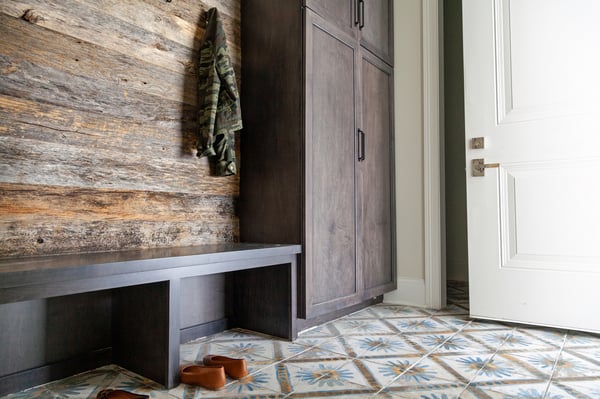 The texture of reclaimed wood walls and colors from the patterned tile add a warmth to this mudroom making it the perfect, welcoming entry for our clients' to come home to everyday.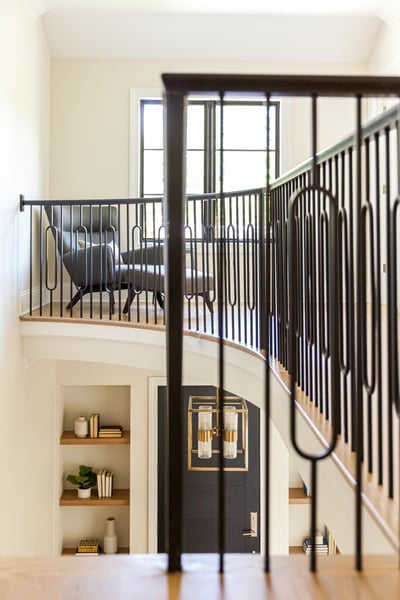 A staircase should never just be a means of getting from point A to point B. Here it serves as a distinctive focal point that sets the tone for the home's design.
From a dramatic powder room to a light-filled butler's pantry, there's so much more of this home to see.
Check out the full home tour below:
You can also view our home builder portfolio here. From new construction, to renovations/additions, to finished basements - we tackle it all.
Contact us anytime to talk about your project - we'd love to hear what you're dreaming up and walk you through how we approach custom home building.