Clients approach us to build a home for them for a variety of reasons, but most often it's because they have a particular vision for their home that isn't available in existing homes. This is where the benefit of custom building can really shine. Whether it's perfecting an interior space that delivers on specific needs or bringing to life an aesthetic that aligns with our client's style, clients value being able to decide how their budget is spent and creating a home ideal for them.
INTRODUCING ARTHUR AVE
This latest Clarendon Hills home is a perfect example of that. This client had a clear vision of the desired home style and an even clearer thought on how it could come together functionally. The result from partnering with our architectural team is this distinctive modern home with a highly functional interior flow.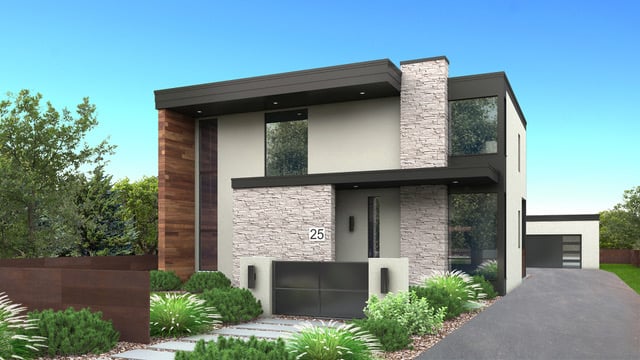 From the outside of this home, you're greeted with a mix of elements and materials that make up the exterior. The blend of stone, stucco and wood tones are also accented with Hardie and LP panels and trim. But the windows steal the show here inside and out, as they will flood the space with light inside while complimenting the vertical lines outside in a dramatic way.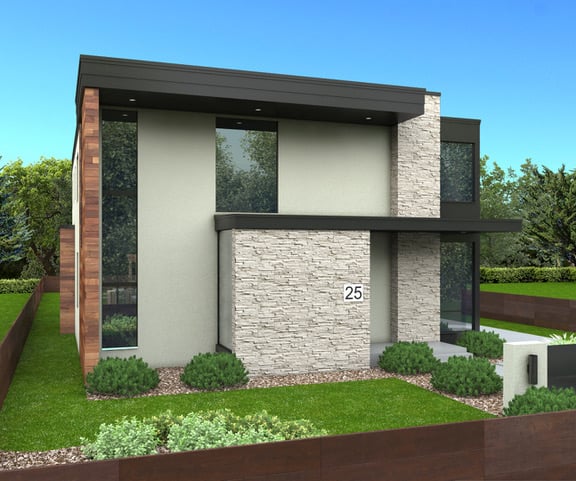 Inside, this 4BR home has a layout perfect for entertaining. The dining room flows directly into the open living room and kitchen ensuring it will be a regularly used space. There's also a dry bar set to the side of the dining room offering an practical setup space while entertaining. There is a study offset from this main level activity, tucked slightly away, off of the front of the house. Easy to access, but affords a quiet space when needed. Upstairs, there are four bedrooms that include a master suite, bedroom with en suite and a Jack and Jill. This Jack and Jill bathroom set up has a shared shower/toilet space, but each room has their own private vanity space. The finished basement is set up for a theatre room and large rec space.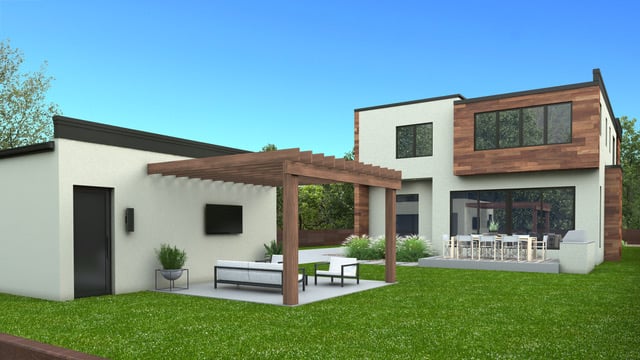 We've seen a huge shift in the priority put towards outdoor space in recent home designs. This home is no different! The patio immediately off of the kitchen and family room allows for an indoor/outdoor living when the wall of windows is opened up on to the patio. This space will be a perfect option for an al fresco dining spot. There is a second outdoor space set just off of the side of the detached garage. This patio is accented with a wood pergola and will be an ideal location for a more casual, conversational setup. This home is set to be completed in 2021.
If a traditional home is more your style, check out the another Clarendon Hills project we're underway on HERE. Whatever your style, we can make it happen. Please reach out to us if you'd like to discuss a custom build. We're here to help guide you through identifying towns right for you, help you find lots perfect for building on, and work with you to design the home you've always dreamed of.