Between some major renovations and new home projects - we have suddenly found ourselves with so much to share with all of you. We'll take it one project at a time and share this stunning Wheaton new construction home with you first. But from River Forest, Downers Grove, Naperville, Glen Ellyn new builds and Western Springs and Glen Ellyn major renovations - we have such a range of other cool stuff to share soon!
Introducing Madison St
This client came to us armed with plenty of their own experience custom building past homes. They had a beautiful property that they had purchased and a vision for how to build this house so that it flowed and functioned even better than past custom builds. They turned to the architectural services of Moment Design and the result is this exceptional home full of so many special elements and spaces. We're honored to help this family bring this unforgettable home to life.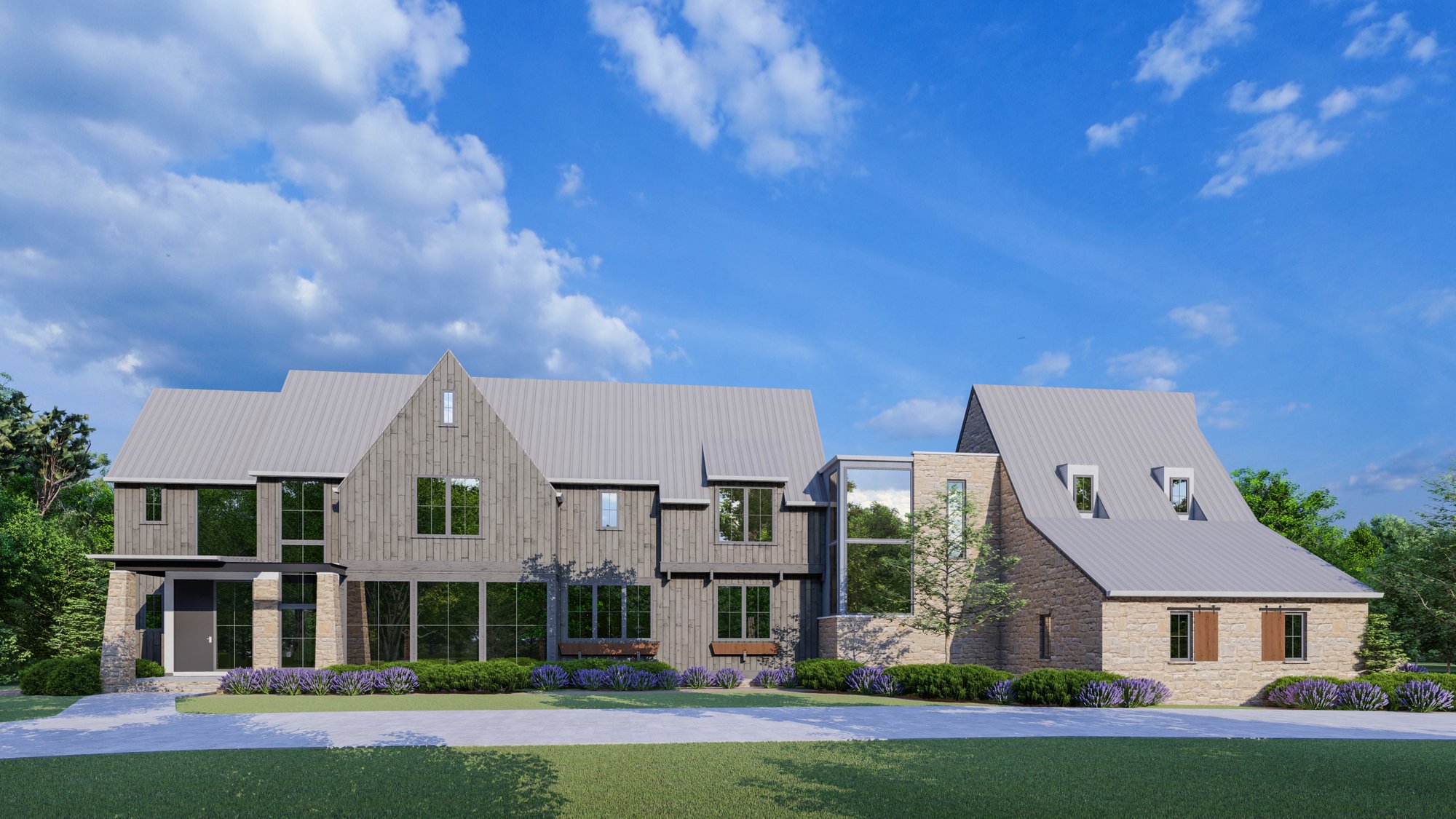 This 6 bedroom home has many special features and uses throughout that will have us turning to a variety of specialty trades and specific materials. A gymnasium, theater room and arcade are sure to keep this family entertained and having fun together. A workshop and car storage are ideal for this car enthusiast. And the thoughtfully laid out interiors will surely shine with the added attention from Kate Marker Interiors.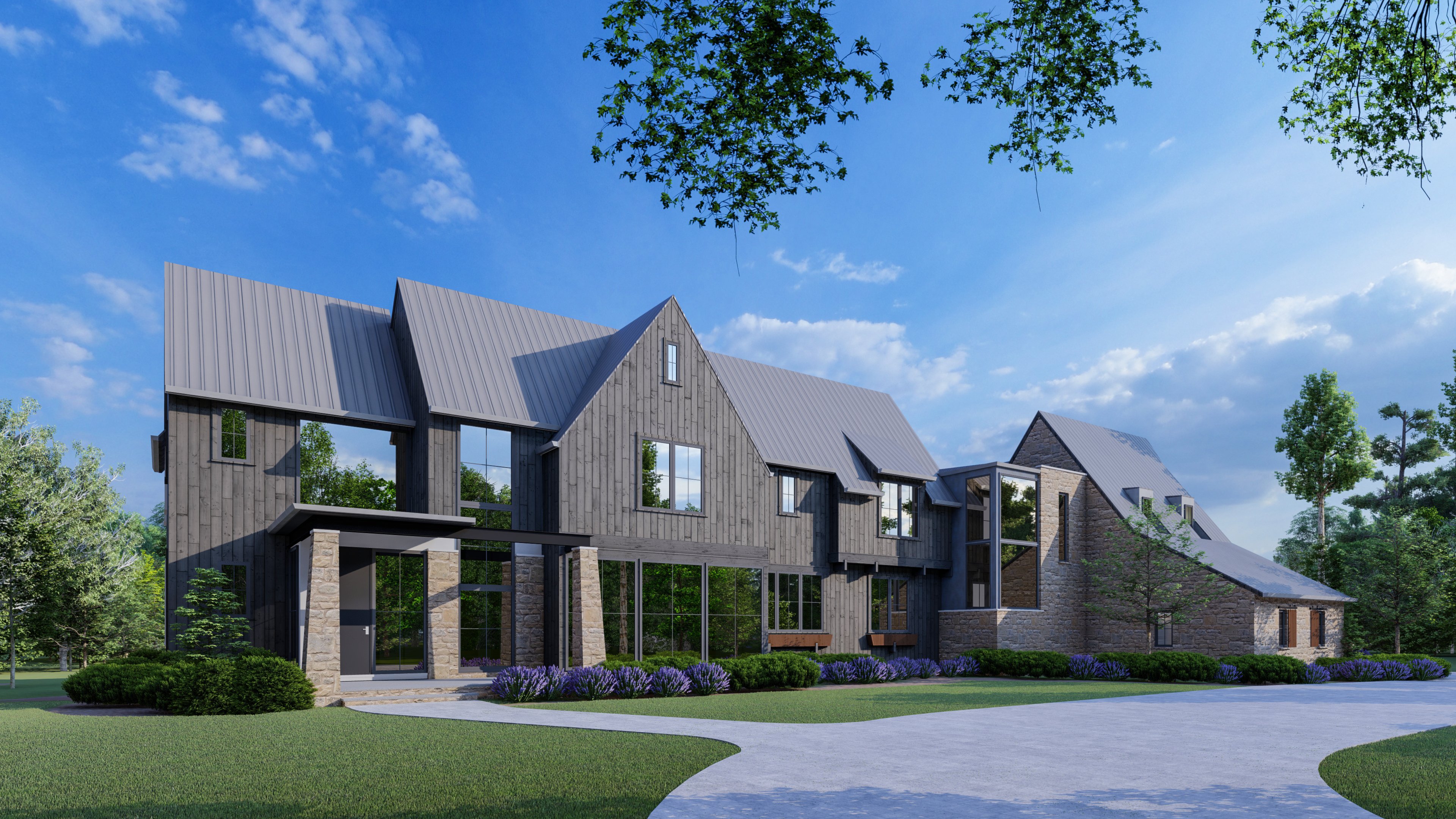 Stone, cedar and plenty of glass will be the primary materials we source for this build. We worked with the client and the team at Moment Design on these 3D renderings to ensure there was a focused vision for the colors and tones for each material as we source them. The ability to explore these options prior to ordering and installing materials is priceless.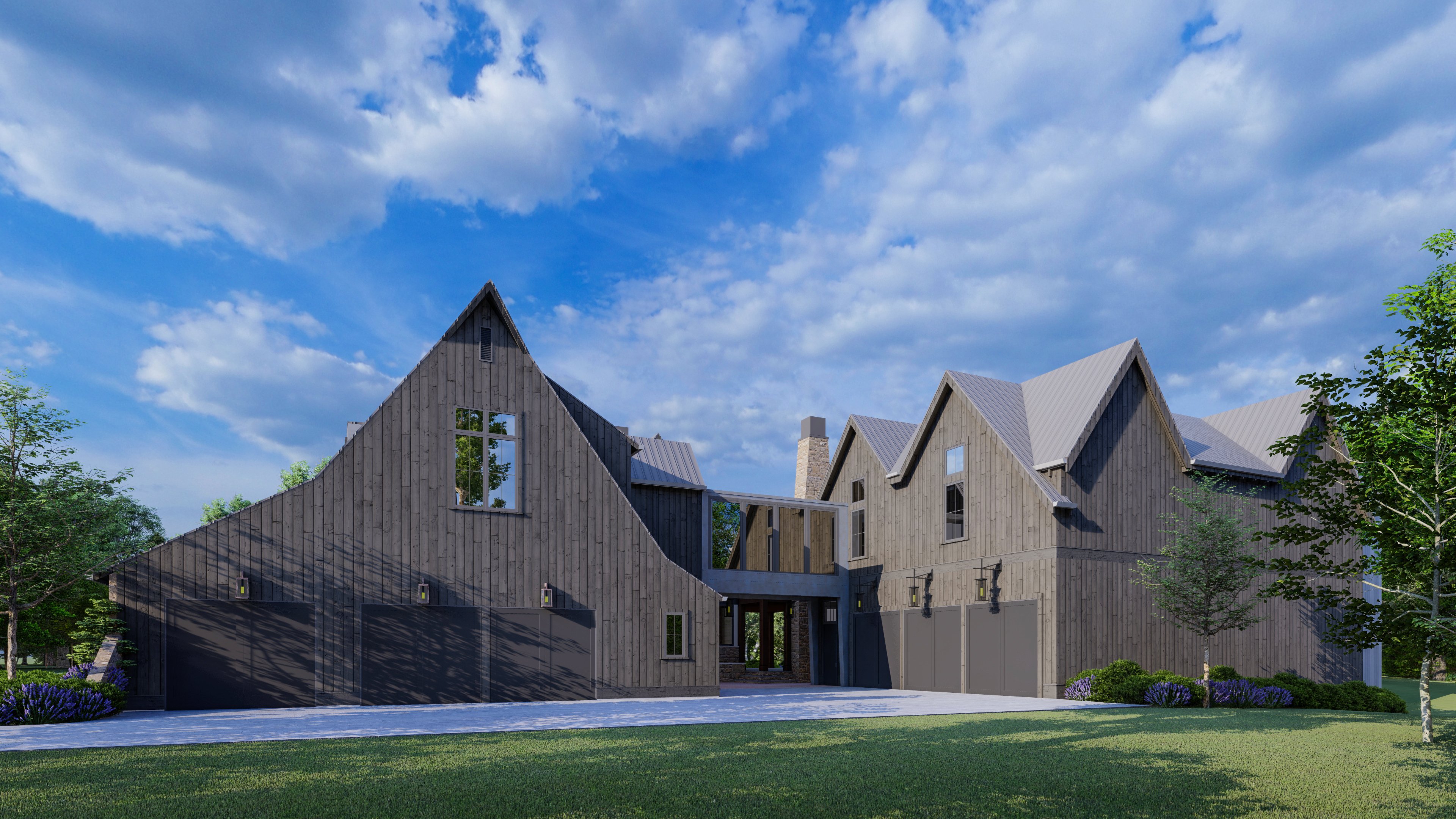 The main home connects to the gymnasium and garage by way of an enclosed bridge structure. And, while not fully visible in these images, the garage doors will also be custom designed and source, featuring an inlayed herringbone pattern.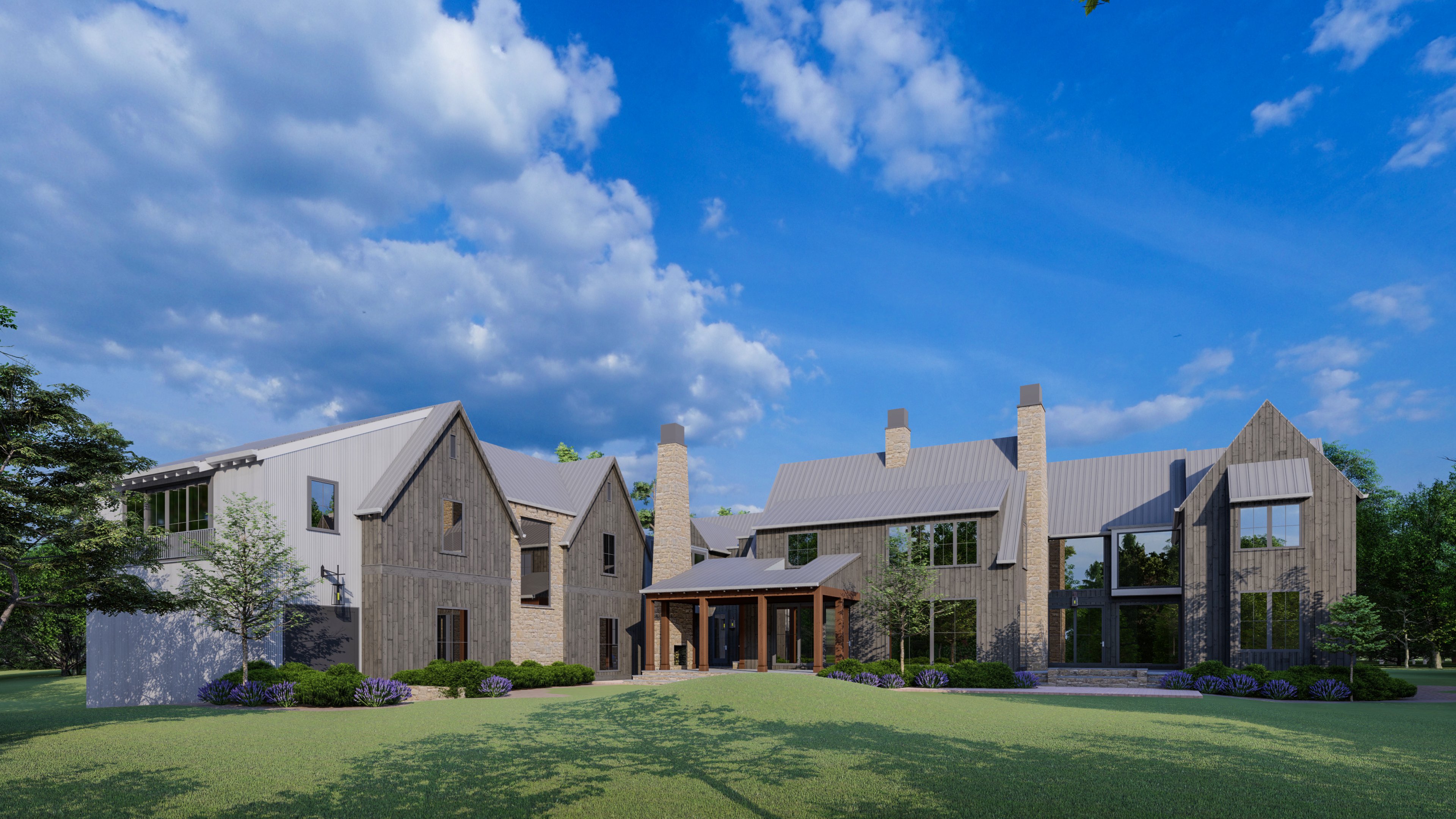 The expansive backyard on this quiet street is the perfect backdrop for this home, and will make it feel like this family's own oasis. The raised, covered terrace and oversized windows provide the ideal way to take in the views. This elevation also showcases the stone chimneys in all their glory. The multiple fireplaces are a focal point inside this home. It's an important element and one that we will work closely with the clients to ensure the stone selected for these chimneys and fireplaces is the perfect color and texture (just like we did for this Glen Ellyn home).
To say we're excited to share the finished home would be a bit of an understatement. But, as always, we're most excited for this family to be able to start living in their new home and seeing this big dream fully realized.
Currently searching for your own property to build your custom home on? We have available projects in Elmhurst (ready late spring), Western Springs (fully customizable) and more. Check out a few of them here, but keep in mind we have buildable lots in so many towns that might just be perfect for you.
Thanks,
The Oakley Team