We hope you enjoyed the tour of our recently completed Wheaton home a couple weeks back. We have a lot of projects in the works and we've been remiss in sharing, so we're eager to update you in the weeks to come! First up is a project on Oakwood Avenue in Downers Grove.
INTRODUCING OAKWOOD AVE
When clients think of escaping city living for the suburbs, we can bet they're dreaming of a place just like Oakwood Avenue. Located a few blocks west of Prince Park, it's part of a picturesque little neighborhood filled with brick streets and sweeping mature trees. We truly couldn't have imagined a more perfect location for this Tudor to feel right at home.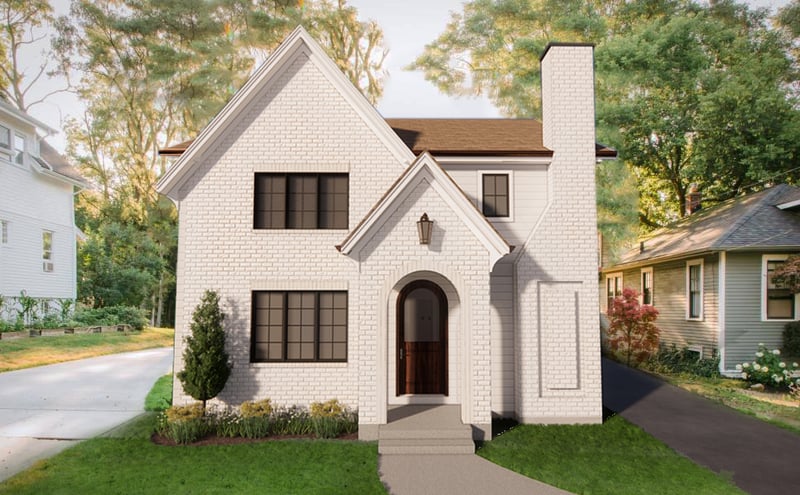 We've been finding ourselves getting swept away in the charming details of this home – it's just lovely in so many ways. The exterior blends classic Tudor style with transitional elements, combining white painted brick with Hardie clapboard siding and a shingle roof. The timeless arched front entry is our favorite exterior feature, serving as an inviting welcome into this 4BR home.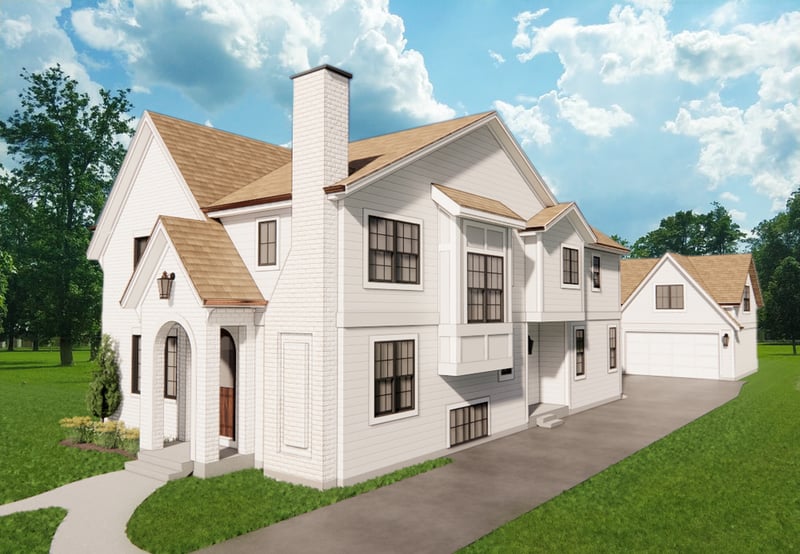 Clients come to us with inspiration in all different forms and right from the start this client had a distinctive vision of what they hoped their home could be. They shared with us an interior styling book filled with visuals, keywords and descriptions for each space. This was a fantastic way to communicate the tone and feel of this family's home and allowed us to present selections which could bring their vision to life. As a result, this home is filled with thoughtful design details that emphasize its unique character – a new home naturally incorporating vintage style. A lounge and semi-formal dining room flank the foyer, both including custom millwork, arched doorways, and elevated trim. The kitchen features both a walk-in pantry and butler's pantry, and flows into a family room complete with custom built-ins.
One of the spaces we're most excited about in this home is actually perched just above the garage. Our client is a partner at LK Events, a luxury wedding and event planning company based here in Chicago (we've spent quite a bit of time swooning over their absolutely stunning events and encourage you to do the same!). With the move to the suburbs, she's now going to be spending a bit more time working from home so we looked to design an inviting office space that would also be perfect for client meetings.
Inspired by this build and thinking about starting your own? We're ready to help and can guide you through the entire process – from finding the right town and perfect lot to designing and building your dream home.