We always love a classic white kitchen or a natural stained wood in a bathroom, but some colors we've recently pulled into cabinetry in home builds give us reason to consider some new players to the game. Today we're sharing inspiration on some of the top trends in cabinetry colors that we're seeing from a few of our recent new construction homes and remodels.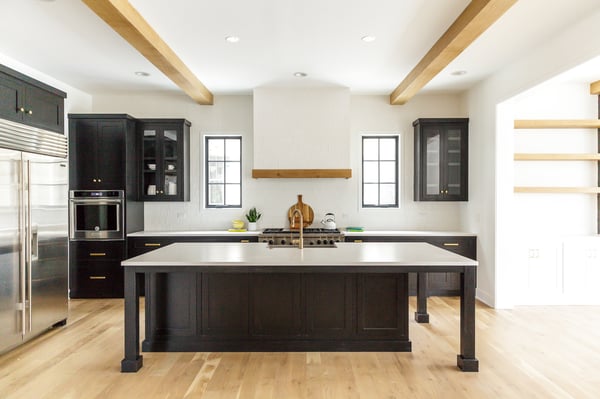 The best kind of drama. Whether it's a stain or paint, there are some great darker tones that can add incredible contrast to a space or add a little drama to the design. Balancing with wood tones, the right countertop material or the perfect tile help to ensure a dark color can bring a space to life without overtaking it.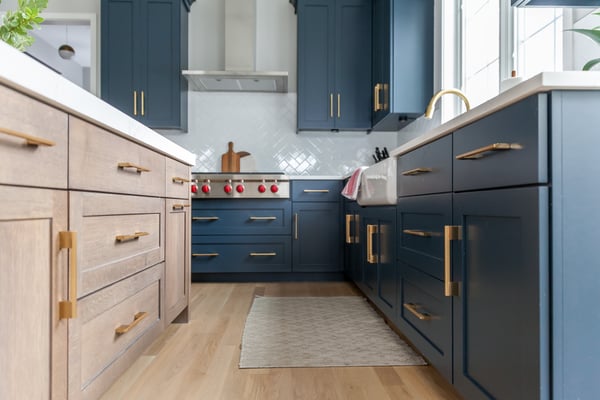 Benjamin Moore Blue Note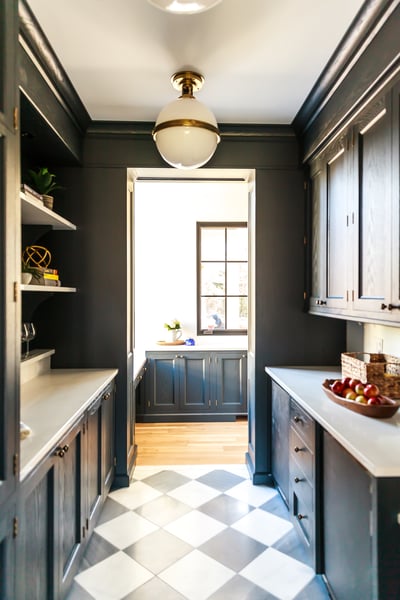 Check out the full home tour of this home here.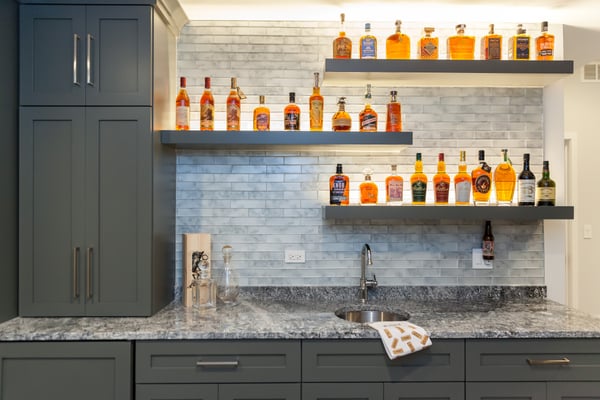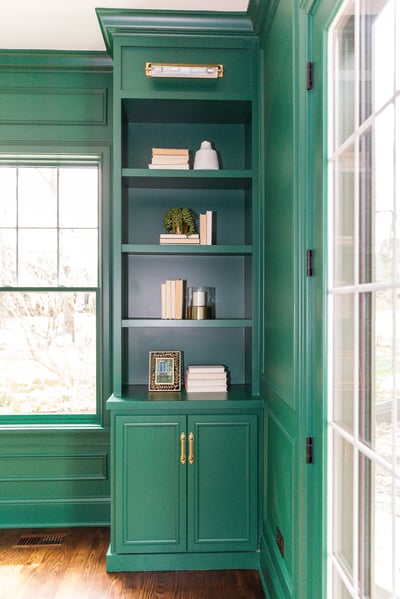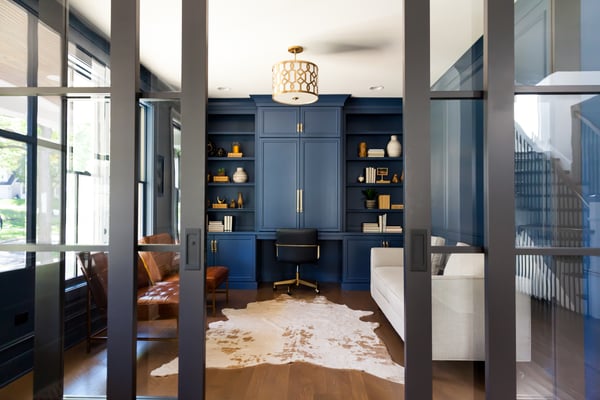 Taking things a little lighter. Cabinetry can also be a place to pull in colors that used to be reserved for wall paint. Here are some great examples of paint colors with some lighter personality.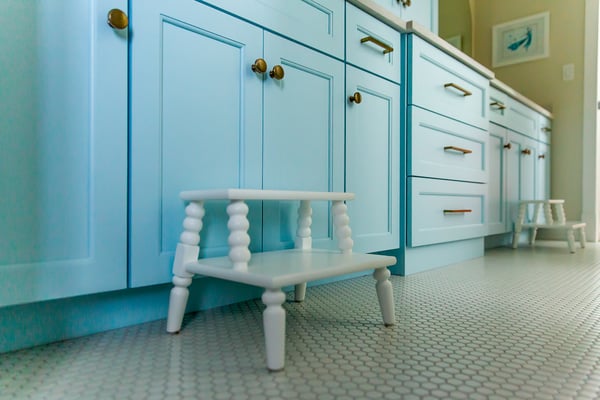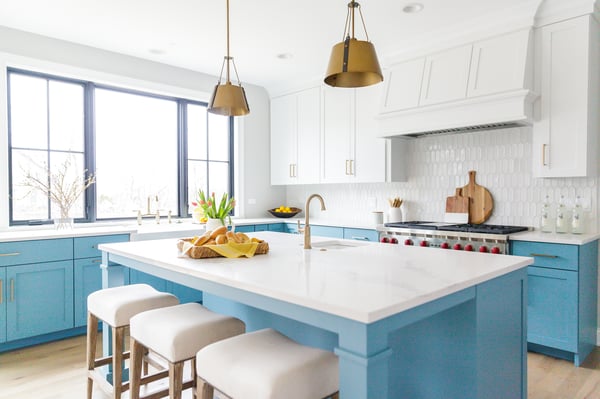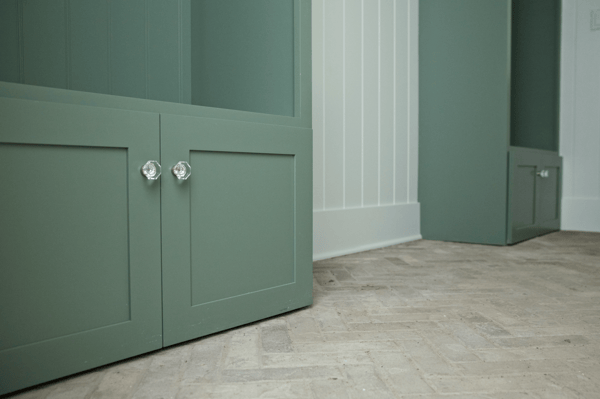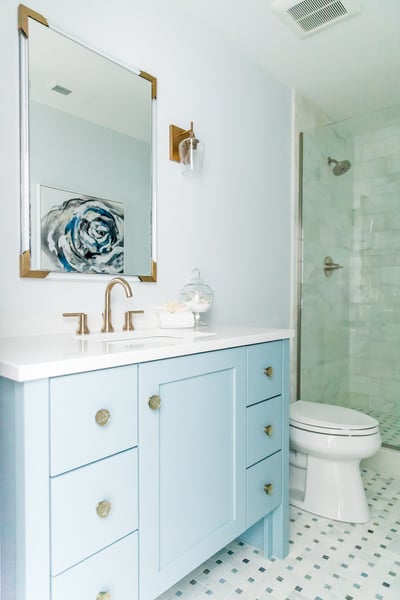 View home tour of this home here.
Fun + Laundry? It is possible! There's something about a laundry room that seems to give you extra permission to play with design. Soft blue and greens manage to keep things light and complement the clean, functional space.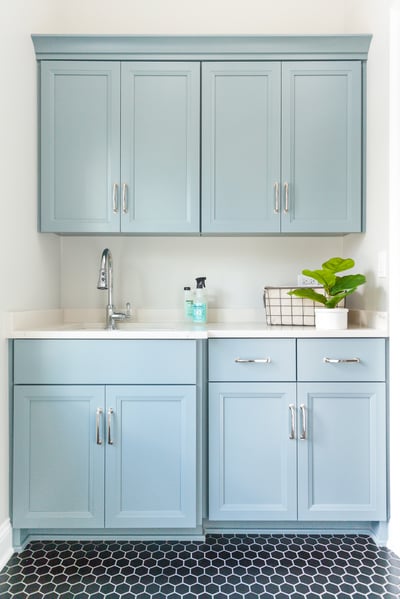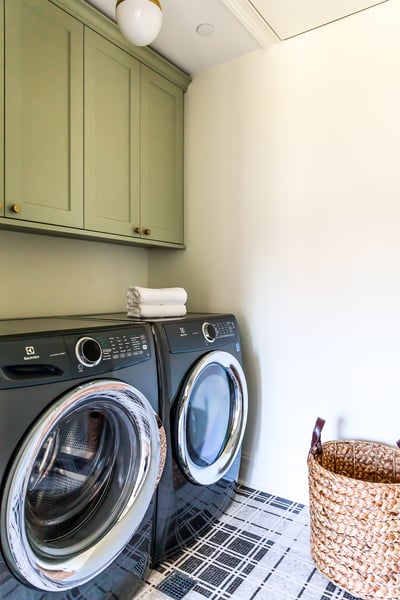 Check out the full home tour of this home here.
Let's hear it for the new neutral. The lightest of greys manages to feel like a fresh, but equally classic, option to white. And, like whites, there are endless fantastic options to consider when selecting a light grey that all imbue a slightly different vibe, but mix well with many hardware styles and finishes.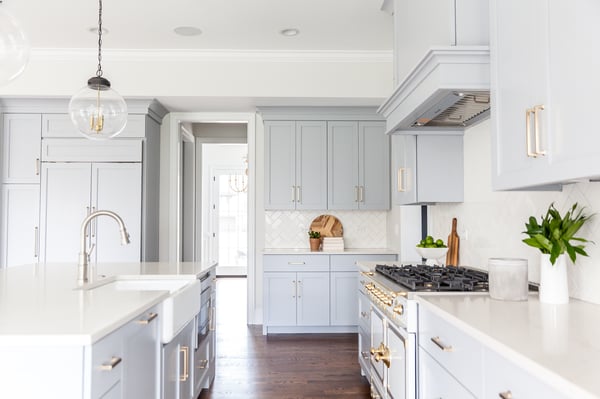 Decora Silent Night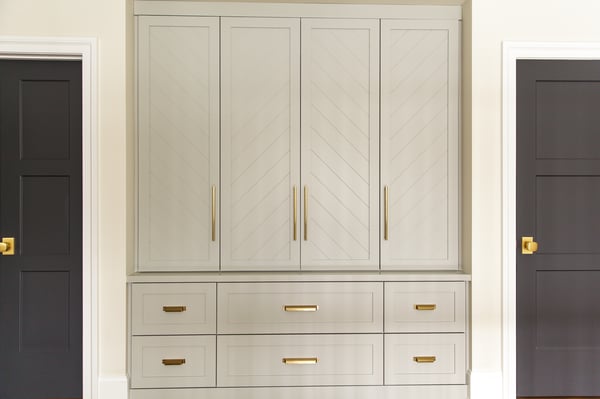 Sherwin Williams Chelsea Gray
View home tour of this home here.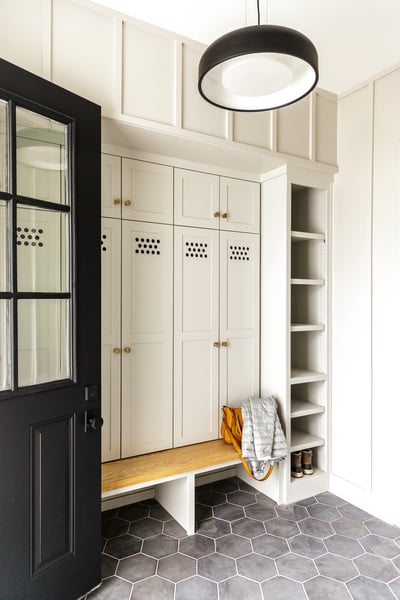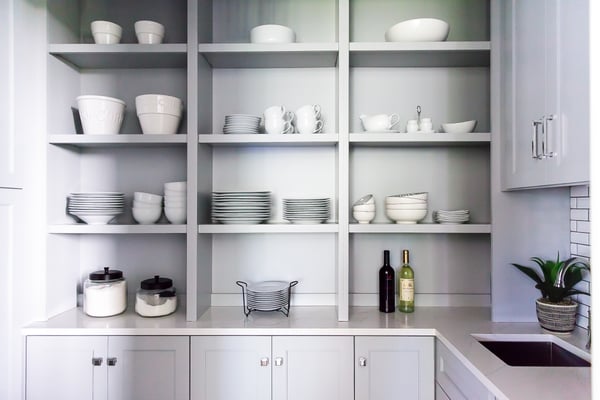 Well that was quite the tour in cabinetry. Any favorites? Anything inspiring a new project for you? If these photos didn't serve as the right inspiration, don't forget - we have plenty of new projects that we regularly share on INSTAGRAM. So give us a follow there and check out what we're up to!
Dreaming up a new construction project or large scale renovation? Give us a call or drop us a line if you have a project that you'd like to kick off. Our architect, design and build team would love to make your Pinterest board or your Instagram dreams a reality.