We recently told you about this River Forest home we're building - and we're back, excited to tell you about another custom home we have kicked off in River Forest.
Introducing Monroe Ave in River Forest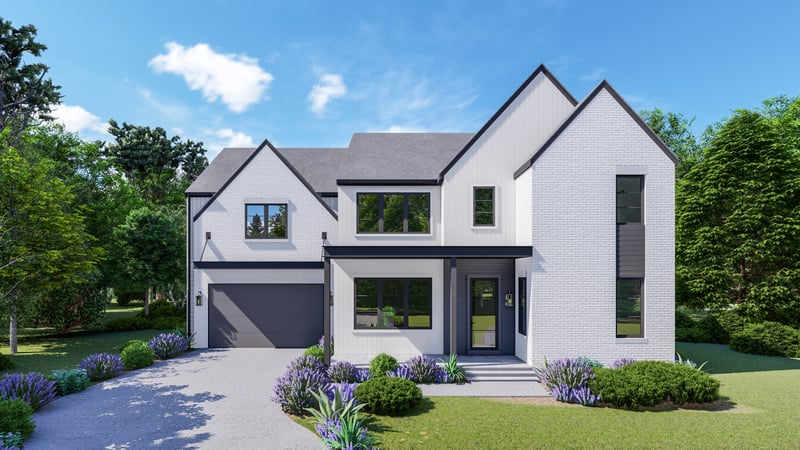 After an extensive property search to find the right lot for this family, we're thrilled to be designing and building this clients' contemporary style home. This couple has put so much thought into the design and function of their home - it made for some great planning discussions with our architect as they considered their unique needs.
STYLE
From the start, this client knew that their style leaned more contemporary but that they didn't want that to result in anything that seemed cold or uninviting. Clean lines, soft colors and lots of windows were common threads carried out through many decisions. If you've read our past blog posts, you've gathered that we use our renderings as an aid to final selections in many cases...and this home's design was no different. You'll see some differences in the final design of this home vs. where we landed on the rendering. Here are a few details on various design choices that really personalize this home.
Exterior color and materials: In an attempt to warm up the exterior a bit more, the decision was made to use softer colors that don't have quite as much contrast as in the rendering. You'll see a warmer grey in the trim details in the final home build. Vertical siding will be used alongside painted brick. We're excited about this choice as it's a relatively new material option now available in our region.
Interior elements: The client knew big windows would be an important design element to let light in and push the feeling of the outside, in. While the renderings reflect this, you'll see even bigger steps made in final window selections with additional floor to ceiling windows added in the final build. The kitchen features a supersized island while the back of the house and open-riser staircase incorporates as many floor to ceiling windows as possible. Inside a dramatic vertical firebox will be surrounded by floor to ceiling marble.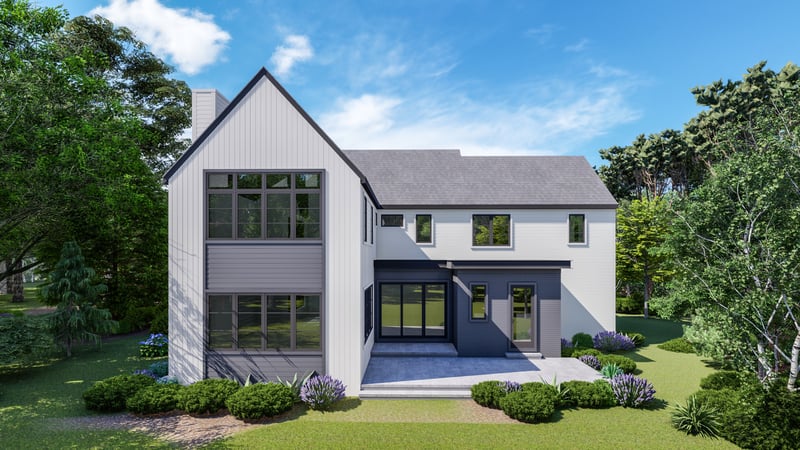 Special features: Putting the "custom" in custom home, there are some additional features that will be incorporated that are perfectly suited for this family. One such item is a wine wall feature between kitchen and front breakfast rooms. Perfect for an art-like installation that also creates a visual divide between rooms in an otherwise open concept home. The master suite also incorporates a huge wall of windows upon entry to the room and a fireplace in the master elevates this special space.
FUNCTION
"Open Concept" is a buzzword in many home wish lists - and this one has it in spades. Our architect designed the home ensuring it flows well for entertaining and can be set up well for generational living needs down the line. This translates to fewer formal room divides, wide hallways and easy travel throughout should there be wheelchair access needs. We've also taken the formal dining room and incorporated it into the space in a way that will allow for more everyday use and flow. Access was thoughtfully given to the back patio via both the main living area and mudroom to allow for easy transition to outdoor living, and containment of the potential mud and dirt that can be tracked in from a houseful of kids.
This home is sure to be a bright, airy space bursting with life. This fantastic River Forest location is conveniently located steps to Oak Park's downtown and Blue Line stop - a perfect balance of city and suburban living.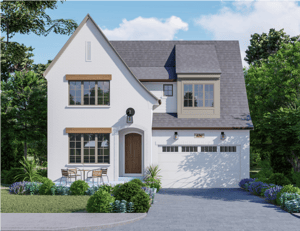 Looking to make a move and don't have the time to custom build? Keep our Elmhurst spec home in mind - Another fantastic Oakley home ready for the perfect owner.
Contact us anytime to discuss this project or let us know if you'd like to better understand what the process looks like to build a fully custom home.
All our best,
The Oakley Team